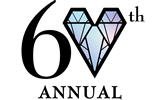 2021 HOAECC Virtual Poster Submission Form
The Heart of America Eye Care Congress (HOAECC) is pleased to invite your participation in the Clinical and Scientific Virtual Poster Session for the 2021 HOAECC meeting. The poster session will be a virtual, interactive poster session (date and time to be determined).
CALL FOR POSTERS
Abstracts based on unique clinical cases and all aspects of optometric research are currently being accepted. All case reports and research must be complete at the time of submission. All abstracts must be submitted online by November 30, 2020.