57th Annual Eye Care Congress
February 9-11, 2018
Sheraton Crown Center • Kansas City, Missouri

Exhibit Hall More Fun in 2017
Visit with 100 Exhibitors and enter to win Heart Exhibit Hall door prizes for optometrists and paraoptometrics valued at over $15,000. Optometrists and paraoptometrics are also invited to play the Exhibit Hall Scavenger Hunt game and to participate in the 2017 Heart Craft Beer Tour. There is always something exciting happening in the Exhibit Hall!
---
A Special Thanks to Our Corporate Sponsors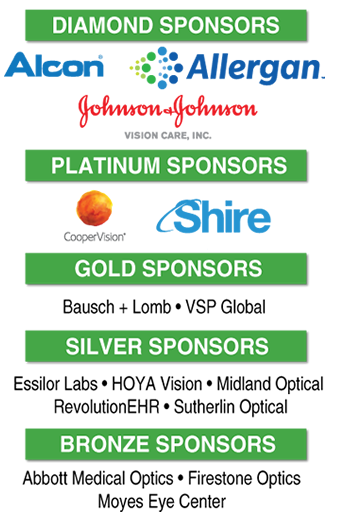 ---
Thank you from the Heart!
Message From the President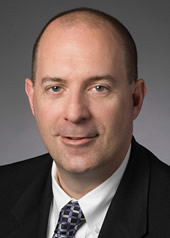 Craig Brawley, O.D., F.A.A.O.,
HOAECC President
Thank you for another great year at the Heart. This year we were pleased to welcome attendees from all over the United States for education and fellowship. Our scientific poster session continues to grow and highlights the next great generation of Eyecare Professionals. And our Exhibit Hall once again was a huge success with over 100 exhibitors showcasing the latest in technology, fashion, practice management software and more!
Our commitment to the Heart core values of Camaraderie, Innovation and Education remain central in each and every decision your Board of Directors makes when introducing improvements to your meeting. We continued to push the innovation envelope this year by introducing a new app which enabled you to view the schedule, speaker bios, exhibitors, sponsors and connect with other attendees. We continued the scientific poster session for our future colleagues to display their academic research. And of course, we made sure to provide ample opportunities to gather with friends and colleagues in the exhibit hall, the hotel lounge and during our ever popular Saturday evening banquet.
Looking ahead, your Board of Directors invites you to save the date for the 56th Annual Heart of America Contact Lens Society and Primary Care Congress February 10-12, 2017 where you will be treated to a top notch panel of presenters including: Drs. Leonid Skorin, Tom Quinn, Christine Sindt, Ed Bennett, Brett King, and Steven Ferrucci, just to name a few! And we are excited to announce that we will be offering a new course in conjunction with the American Academy of Optometry. It will provide an overview of the best presentations at the Academy meeting. Of course our entire slate of para-optometric speakers will have their courses approved by the American Optometric Association's Commission on Paraoptometric Certification and most of our courses will also offer American Board of Opticianry credits as well.
In the coming year you will see your Board of Directors continue to refine its approach in delivering the absolute best meeting in the country with the introduction of new products, services and concepts for our most important customer - you! Thank you for your continued support and trust in helping make the Heart one of the best Optometric meetings in the country!
From the Heart,
Craig Brawley, O.D., F.A.A.O.
President, Heart of America Eye Care Congress
president@hoaecc.org
---