2018 Exhibit Hall Experience
Camaraderie - Education - Innovation
Optometrists and paraoptometrics are invited to visit with over 100 Exhibitors and to enter to win door prizes valued at over $15,000 in the Heart Exhibit Hall. Join colleagues in the Exhibit Hall and enjoy refreshments, cocktails, the Scavenger Hunt and the 2018 Heart Craft Beer Tour. There is always something exciting happening in the Exhibit Hall!
---
A Special Thanks to Our Corporate Sponsors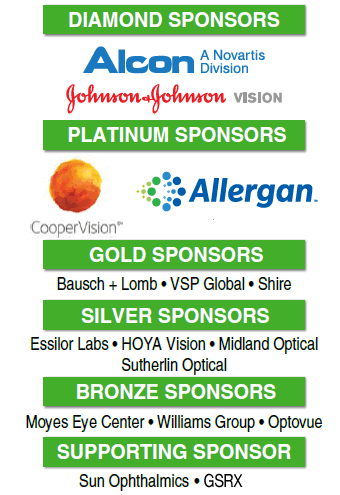 ---
Thank you from the Heart!
Message From the President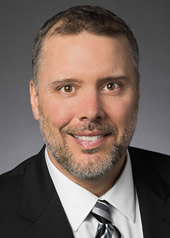 Kelsey J. Kleinsasser, O.D.,
HOAECC President
Thank you for another great year at the Heart. This year we welcomed attendees from across the United States for education and fellowship. Our scientific poster session saw more entries than ever before and highlighted the next generation of eye care professionals. Our Exhibit Hall was bustling once again with over 100 exhibitors showcasing the latest in technology, fashion, practice management software and more. We also had a new course offering, Best of the American Academy of Optometry 2016, which highlighted some of the most important information that was presented at the Academy meeting in Anaheim.
The Heart of America Contact Lens Society has provided high quality continuing education for 56 years. Known by all as the "Heart," the annual meeting has evolved over time much like the profession of optometry. It began to provide education for the development and application of contact lenses and has continued to be at the forefront of changes in the contact lens industry. Today, we offer education in all facets of optometry including ocular surface disease, glaucoma, retinal disease and pediatrics to name a few. In an effort to recognize the expanded scope of optometry and the role that the Heart plays in educating our colleagues, the Board of Directors recently voted to change the name of the organization.
The new name, Heart of America Eye Care Congress, better represents the full scope of education provided to our membership. The core values of Camaraderie, Education and Innovation remain at the core of the planning of our meeting. We thank you for your continued support and trust in us to provide you with the best meeting and education in the Midwest.
We invite you to save the date for the 57th Annual Congress, which will be held February 9-11, 2018, at the Sheraton Kansas City Hotel at Crown Center. You will be treated to world-class education once again. This will be a great opportunity for you to reconnect with your fellow optometrists and make business contacts to help grow your practice. Our entire slate of para-optometric speakers will provide education accredited by the American Optometric Association's Commission on Paraoptometric Certification. We look forward to seeing you in Kansas City and please do not hesitate to contact any member of the board if you need assistance.
From the Heart,
Kelsey J. Kleinsasser, O.D.
President, Heart of America Eye Care Congress
president@hoaecc.org
---