Posters
The Heart of America Eye Care Congress is proud to host our 2024 Poster Session on Friday, February 9, 2024 (5:30 PM—7:30 PM). Students and Residents are eligible for one of five (5) Grand Prize Awards given to the top five posters, each worth $2,000 and free transportation/hotel for the Congress.
Students and Residents who submit a poster by the 15 November, 2023 (11:59 PM CT) deadline and whose poster is accepted, will receive FREE registration to Heart 2024 if registered by 31 December 2023. Questions can be submitted to the Education Director at education1@hoaecc.org.
We look forward to your submission; good luck!
Poster submission is not currenly available. Please check this page for future updates.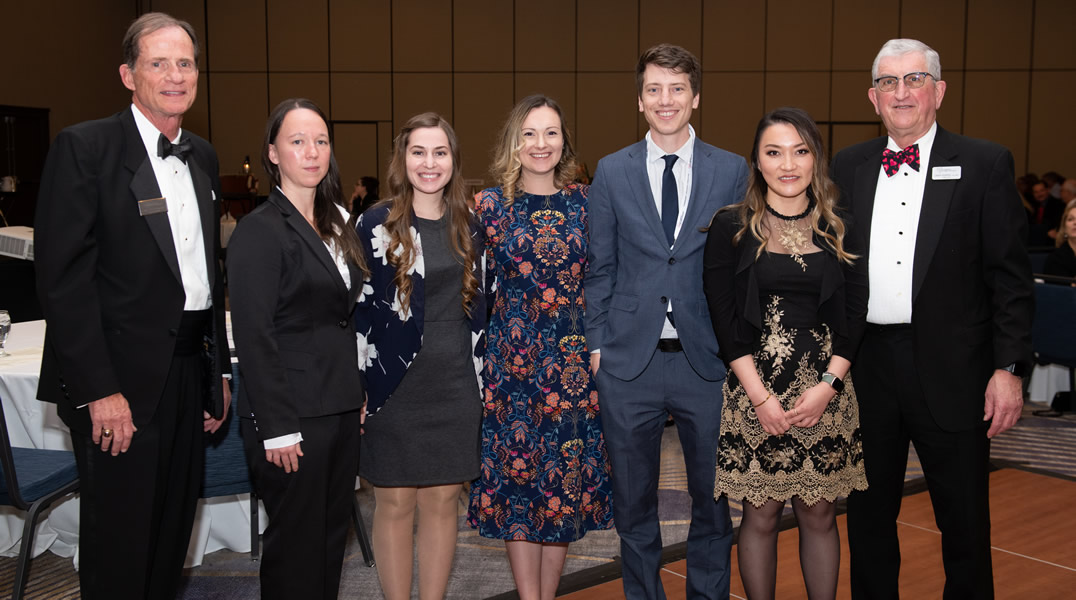 Five residents and students were each awarded $2,000 scholarships at the Saturday night banquet during the annual Heart of America Eye Care Congress in Kansas City, MO. These top five were chosen from close to a hundred posters submitted. Congratulations!
Left to right: Wes Garton, OD, FAAO; Lauren White, OD, THE OHIO STATE UNIVERSITY Brooke Tobias, OD, INDIANA UNIVERSITY Allyson Hall OD, UNIVERSITY OF MISSOURI AT ST. LOUIS Levi Smith OD, STATE UNIVERSITY OF NEW YORK Evalin Zhao OD, SOUTHERN COLLEGE OF OPTOMETRY Larry D.Stoppel, OD, FAAO.
---
Poster Gallery
---